Vintage watches for Mother's day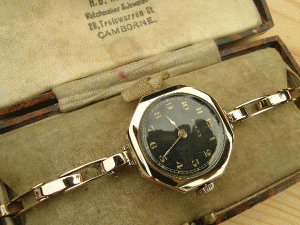 Mother's Day is a great day to show you love to the person that brought you into this world. A bunch of flowers, a box of chocolates could say I love you but what about a watch?
What about a watch from the date of birth of your mother? From the 1960's 1950's 1940's 1930's even we have a great selection of carefully chosen watches to choose from.
have a look through our ladies watch selection and find the perfect watch as a present or gift, whether a Rolex or a Tiffany & Co 18k sapphire diamond from the 1920's we'll have the one for your mother.
Contact us for more information or help finding the perfect watch.
Vintage Watch Brands
Vintage Watch Decades
Vintage Ladies Watches
Vintage Watch Bracelets
Swipwreek Straps
Travel Clock/ Pocket Watches
Home
About
Brand Overviews
By Decade
Reference
Contact Details
Telephone from the UK:
07453 734666
or 07428 051005
Telephone from overseas:
+44 7453 734666
or +44 7428 051005