Vintage Watch For Christmas Presents or Gift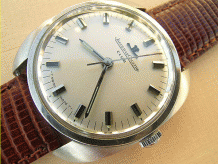 A perfect gift or present for your wife, husband, daughter or son maybe a classic vintage watch. The watch maybe one of the many makes out there including Asprey Breitling Cartier Dunhill Eterna Girard-Perregaux H. Moser Harrods Harwood Hermes Heuer IWC Jaeger LeCoultre JW Benson Longines Mappin & Webb Movado Omega Others Rolex Tiffany & Co Ulysse Nardin Universal Van Cleef & Arpels Zenith
This could be made in the year of their birth as we have vintages watches from the decades 1910s 1920s 1930s 1940s 1950s 1960s 1970s 1980s 1990s 2000s so whether you're buying a watch for a baby from 1955 or one from 1975 we'll probably have a watch that matches a style and year.
So for Christmas this year make it a special one if celebrating a special time or would just like to buy the perfect gift for him or her.
Contact us for more details and questions about any of our watches.
For sale – Rolex Tudor Oyster Royal with honeycomb dial 1954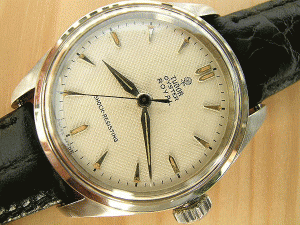 Looking for vintage Rolex watches for sale? This original, in it's fantastic condition for a Rolex Tudor Oyster Royal in stainless steel Rolex Oyster, introduced on reference 2280 in 1932 and in production ever since investment grade state.
Very few original honeycomb Rolex dials appear in this superb state and we were extremely pleased to add this piece to our stock.
Vintage Watch Brands
Vintage Watch Decades
Vintage Ladies Watches
Vintage Watch Bracelets
Swipwreek Straps
Travel Clock/ Pocket Watches
Home
About
Brand Overviews
By Decade
Reference
Contact Details
Telephone from the UK:
07453 734666
or 07428 051005
Telephone from overseas:
+44 7453 734666
or +44 7428 051005